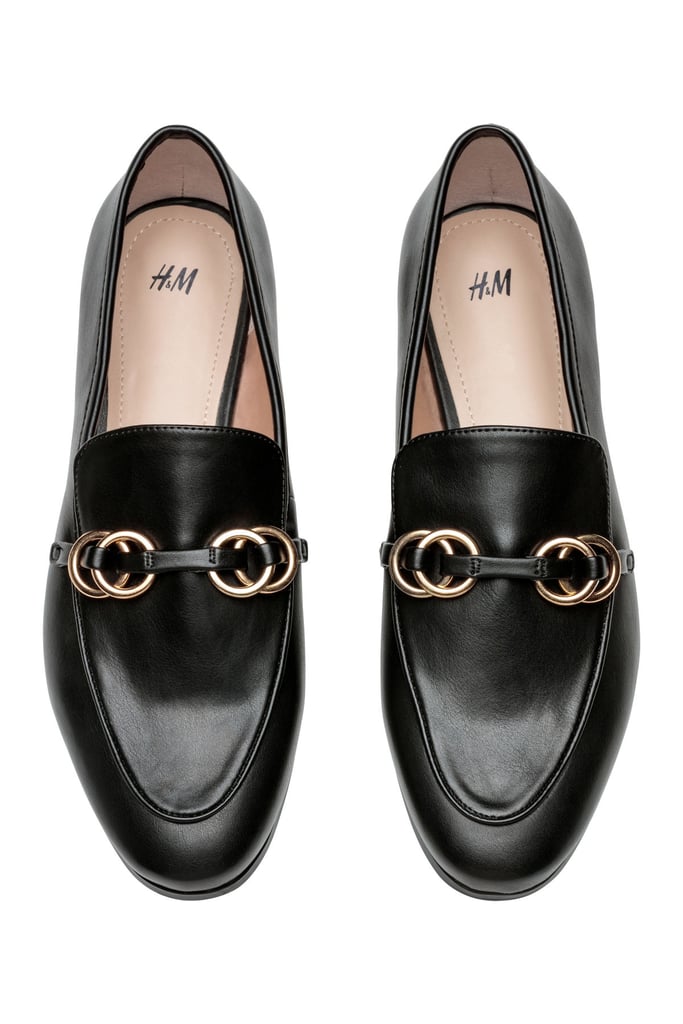 Last year, I recently found these H& Mirielle Loafers ($30) and bought them instantly. Plenty of other fashion-obsessed women like myself quickly uncovered the designer-lookalike shoes, plus, like all good things, these were sold out a week later. I got worn them regularly ever since then, and I can honestly declare they are one of the best purchases We made in the last year (and I actually buy a lot of stuff).
The black buckskin loafers are incredibly comfy — I walk around all day long and have never gotten the blister in them. They have organized incredibly well over the past 6 months and have traveled with me everywhere. The gold embellishments provide them with a luxe touch, therefore i slip them on while i want to be comfortable yet refined. They go great with denims, dresses, trousers, skirts, plus everything in between.
If you don't want the dark pair, these loafers are also available in a powder-pink color which is very versatile. I suggest purchasing them as soon as possible before that they sell out all over again. You'll be carrying out yourself a favor. Take it through me: they're an excellent buy.